"The Datas" - Recognizing leadership in creating value from data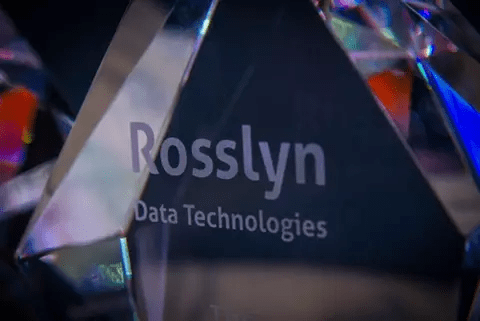 To gain a competitive advantage, business and technology leaders are generating new value from their organization's often under-utilised data.  
Rosslyn Data Technologies recently organized a day-long event, in central London, for its clients and partners where attendees discussed and shared their challenges and successes of turning data into real commercial value.
It was also a moment of accolades. The Rosslyn Data Technologies team hosted an awards ceremony, recognizing individuals and teams doing amazing things, often for the first time, with data. 
Award Category: "Data Visionary"
Winner: Daniel Miljevic, Weir Group 
Daniel Miljevic has taken an innovative and holistic view of how data can be used within an organization. In his role as Head of Procurement Operations for Weir Group, Daniel identified key metrics used to improve business processes and, ultimately, influence costs to the business. By spending significant time in the definition phase of his project and working closely with internal and external stakeholders, Daniel clearly communicated how to deliver value through data. Today, Weir Group is benefitting from their openness to new ideas and different approaches as they continue to improve their overall deliverables and efficiencies. 
Award Category: "Digital Transformation" 
Winner:  Numis Securities 
Under the leadership of Tim Valmas, Head of IT and Operations, Numis has taken its financial real-time reporting to a new level by combining complex data from within their database environment and making it easily available and accessible to a significant audience of stakeholders through multiple channels including web, mobile and trading floor TV displays. The net result: delivering immediate insight directly to the people who need it most - decision-makers. 
Award Category: "Value of Data"
Winner: Babcock International 
Babcock International has created significant business value from spend data, leveraging business insight to deliver significant cost savings and mitigate supply chain risks via improved spend visibility.  Today, the company's global procurement organization leverages advanced data technologies including self-service analytics to make informed decisions. 
Award Category: "Business Transformation"
Winner: Anglo American 
Anglo American continually strives for business improvement using the company's data. In particular, the account management team at Rosslyn Data Technologies has been impressed and inspired by the client's innovative approach to gaining insight into days payable outstanding and working capital – creating new business value far beyond the traditional remit of procurement.
Award Category: "Data Advocate"
Winner: Seemangi Palekar, Pinsent Masons 
There is no doubt that Seemangi Palekar, a seasoned procurement professional, understands the true value of data and how it can be used to deliver more than just spend information. The value that Seemangi's work provides to her firm is not just limited to a procurement perspective but also serves to demonstrate the company's commitment to being a responsible business to their customers. 
Award Category: "Partner Excellence"
Winner: Iron Mountain 
In late 2012, we were engaged by Iron Mountain to partner on a hosted records and claims management service for a public sector organization in the United Kingdom. The aim of this seven-year managed services engagement was to:  build a customer solution to replace a set of complex legacy systems due for retirement; and, manage the operational service during the lifetime of the contract.  
Excellent partnership and relationship development were critical for such complex programmes to succeed and we are delighted to recognize Iron Mountain for their remarkable efforts to delivering value to their customers.