Five focus trends for procurement for the next five years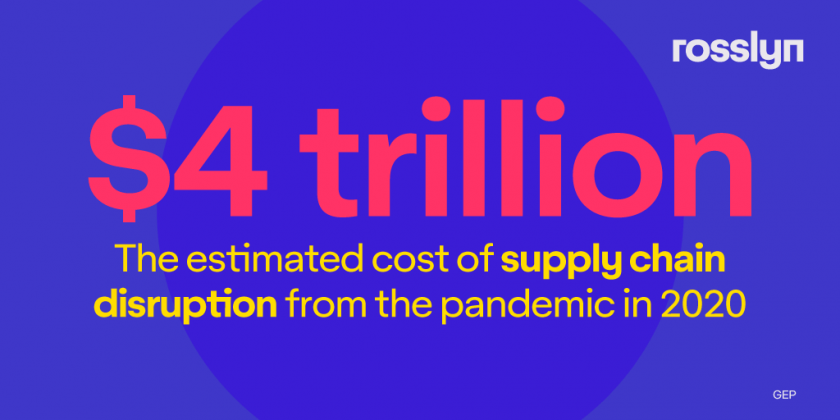 Procurement glitches stalling your business?
From COVID disruption to the impact of the war in the Ukraine, procurement managers everywhere are facing significant challenges. Here are five key trends already impacting procurement, and likely to persist - even intensify - over the coming five years.
Pandemic(s) persistence
Over two years into the COVID-19 pandemic, economies are still suffering its effects. As McKinsey has stressed, "a particular vulnerability the pandemic's global nature exposed is in supply chains," while supply chain consultant GEP estimated the pandemic's cost in supply chain disruption for 2020 alone at $4 trillion. Don't think that it's over, though. China has just begun shutting down its commercial capital, Shanghai, after struggling to make a zero-COVID policy a reality: Shanghai's port handles 140,000 cargo containers per day. Worse, other pandemics may follow. With climate change already disrupting ecosystems and introducing pests and diseases into new zones, expectations are that such pandemics may become recurrent challenges.
War and more war
Russia's invasion of the Ukraine has already disrupted supply chains in areas from petrochemicals to beer. The West's determination to rein in Russia through sanctions is globalizing the impact in areas remote from the conflict. International Affairs Think Tank, Chatham House, has warned of "cascading risks globally," heightening the danger of other eruptions along geopolitical fault lines such as China-Taiwan or the various Middle East divides. Tensions such as the US-China faceoff formed a background to trade economics over the past few years; with these tensions now in the open, many predict that things look likely to get worse.
Regulation and sustainability
The European Commission's February 2022 Proposal for a Directive on Corporate Sustainability Due Diligence typifies how environmental issues and greater regulation are having a combined impact on procurement. The EC emphasizes that its Proposal is designed to impact "across supply chains," and in companies' "subsidiaries and value chains." Whatever the final regulation, it will only join other regulatory and compliance obligations already in effect. Procurement operations have to take these into account, whether by providing the data needed to show compliance, or structuring procurement policy to avoid hot-button areas.
Integration
Technology, analytics, big data, blockchain, the Cloud - all fall under integration; the knitting together of markets and supply chains with continuous sensory and motor links, coordinating them through feedback and response loops. Procurement professionals have to lever these advantages to stay competitive, but they also have to broaden their vision to match, using the new inputs available to respond to market changes, customer reactions, relations with suppliers, etc. These new networks deliver information and impact down procurement chains: managers need to be ready and able to react and reconfigure their operations as fast as they receive such inputs.
Image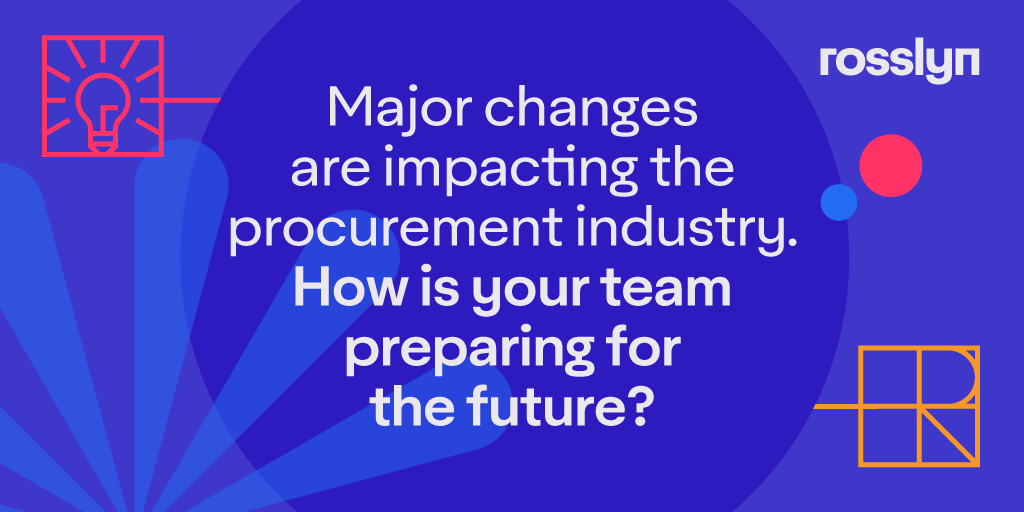 The new abnormal
Remember that catchphrase "the new normal?" Well, where is it now? As The Economist says, "the era of predictable unpredictability is not going away." Even COVID is almost old news alongside the new impact of war, with environmental degradation and shifting geopolitical structures likely to trigger more major upsets at any time. What's worse, past results are no guide to future performance. The Bank of International Settlements is just one global institution to warn repeatedly of the danger of "green swan" risks - extreme environmental events whose likelihood and effects simply can't be calculated from previous baselines. Procurement is especially exposed to such unpredictability through its long global supply chains and networks of partners.
With the trends above at work, procurement simply cannot continue as a predictable business-as-usual discipline. Procurement systems and professionals alike must be flexible, responsive, fast-acting, and resilient, able to reconfigure themselves to adapt to ever-changing circumstances. Technology and data are part of this repositioning, but so is a change in mindset that moves procurement far closer to crisis management and business continuity, ensuring that supply chains still roll and work continues, no matter what the challenge.
One last note: procurement systems themselves need to be robust and crisis-resistant, so that they don't fall victim to the very challenges they're built to tackle. Build-in redundancies, back up often, and failure-proof your own systems, as your first line of defense.