How to run a successful PoV - Proof of Value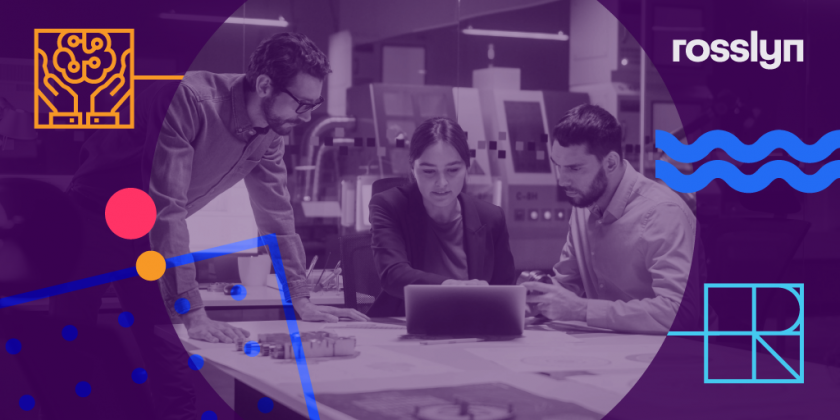 What is a proof of value (PoV)?
The age-old adage of 'try before you buy' has never been more important in today's world. The marketplace is flooded with software providers promising the right solution.  But how can you tell which one is right for you?  Making a mistake can be extremely costly so this is where the benefit of conducting a proof of value comes in.
Firstly, it's important to differentiate between a proof of concept (PoC) and a proof of value (PoV).
A proof of concept typically results in a prospective customer being given demo access and data for the software solution.
On the other hand, a proof of value takes a more comprehensive look into what that solution means, placing a stronger emphasis on highlighting the overall value it will have for your organization, and helping you to effectively measure success.
In effect, a proof of value (PoV) is a test conducted to demonstrate whether a product idea is feasible for your business.
It's used to:
Validate a product idea

See your data in a new way

Prove its ROI to business stakeholders

Collect user feedback from team members
The appearance of a PoV depends on the scope of the project, but it can involve the end-to-end journey, featuring extraction, enrichment, classification, data mining, and visualization.
If a sample set of data has been defined, it may involve just the later part of the process whereby the data is loaded and mapped. This is when prospects get access to the data within the platform. Getting hands-on with their own data for a limited time. At the end of the PoV, the final report provides the business with the necessary data and information to influence decision-making.
This can include:
User feedback

Business analysis

Forecasted financials

Future strategies
Ultimately, the PoV is used to demonstrate the value of a product to the business and prove there's sufficient ROI to justify the need.
Generally, the processing time takes between a few weeks to a few months, although this may vary depending on the PoV. If extraction is required, it can take a little longer as there will be security processes to work through.
Why should businesses run a PoV?
Too often, during a competitive sales cycle, some organizations overreach to win business by offering beyond their solutions capacity.  The beauty of running a PoV is in the name: you get the opportunity to prove its value.
When implementing a new product, several stakeholders need to be appeased. This is where the PoV comes in by acting as the literal proof that verifies the product will reap benefits for your business. Essentially, it acts as the deciding factor before you decide whether to utilize a new product.
Let's have a look at some of those benefits:
1. Validation
Use your PoV timeframe as ample time to address stakeholder queries across the board.
These can include:
Is it a worthwhile investment?

What are its tangible benefits?

What ROI can be expected?

How can it enable positive change within the business?

How does it improve upon existing processes?

What can it do that we cannot?
It's also a great time to validate the working relationship with the technology provider. Getting insight into how they work and whether it's a good fit. If they make the process easy during the POV stage, are supportive and communicate well, it's a good sign that the full project will be managed efficiently and effectively.
2. Identify and Rectify Issues
The PoV will act as the trial run for any new implementations.  You can identify any issues that arise during this time from feedback across the business and nip them in the bud. Once you know these issues you can analyze them and rectify them correctly.
3. Cost Saver
Resolving issues in the PoV stage will save potential long-term costs down the line, because by addressing any early mishaps or issues, you can solve them before you make your full purchase. The cost of this is tiny compared with the cost of purchase.
Additionally, it's a lot cheaper to discover any problems early on and rectify them than by blindly purchasing without conducting adequate research. Keep your costs low and your stakeholders happy.
4. Opportunity to Learn
They say the best way to learn something is through practical experience, which is what the PoV offers.
Having firsthand use of the product will allow you to understand the ins and outs of your possible future investment assisting with:
Getting users familiarized with it

Gathering feedback

Brainstorming ideas on how to maximize productivity with your business
Knowledge is power and by arming yourself with practical knowledge you can efficiently utilize your new product and reap the rewards that come with it.
How to measure value from a PoV?
It's important to define some critical success factors at the start of the process and then measure against those. For example, if testing the extraction capabilities, ensuring the values and volumes are extracted correctly is paramount.
Another could be having data visible in a certain way that gives you the ability to classify data down to a certain level.
It could even be based on the identification of avenues for potential savings. Even from a sample data set, you may find that things like low-value invoices or early payment analysis could lead to significant potential savings.
How to prepare for a PoV?
Preparation is key to ensuring you extract maximum value from the PoV experience.
Here are a set of simple steps to follow:
1. Brainstorm your objectives with decision-makers across the business
Outline current challenges

Accept queries from across departments

Map what you want to achieve and learn from the PoV
2. Define these into critical success factors
These will be what you gauge success against.
Set expectations

Make them clear, concise, and transparent

Ensure everyone works towards this common goal
3. Ready your resources
Determine what you need to provide

Have all the appropriate resources available

Have them ready to go so work can commence as soon as possible
4. Timeline
Agree on a timeline to work towards

Achieve your objectives within the time frame
Getting the most out of your PoV
After preparing, now it's time to get the most out of your PoV.
You can do this by:
1. Setting Clear Goals
Make them S.M.A.R.T (specific, measurable, achievable, relevant, and time-bound.)
2. Training Properly
Give all users the necessary time and training to maximize the potential of the PoV.
3. Communication and Feedback
Leverage interactive sessions to ensure users' questions are answered while using the software. Encourage an open atmosphere for queries, suggestions, and feedback. Conduct a thorough evaluation of the PoV, gather all feedback, and consider everyone's opinion. Relay all this back to relevant departmental decision-makers before liaising with the provider.
Defining Success
Coming to the end of your PoV, your task is now to evaluate whether it was a success and if you'll be taking the next steps.
First, review the critical success factors you decided on during the preparation stage. Ticking them off one by one means you have achieved what you've set out to do and that the PoV worked. If you're not ticking off that list, then you run the risk of a project that never makes it out of PoV.