Procurement transformation in times of uncertainty
With transformation, change cannot occur overnight, and the journey is ultimately about establishing a balance between quick wins and the realities of operating in a volatile industry space.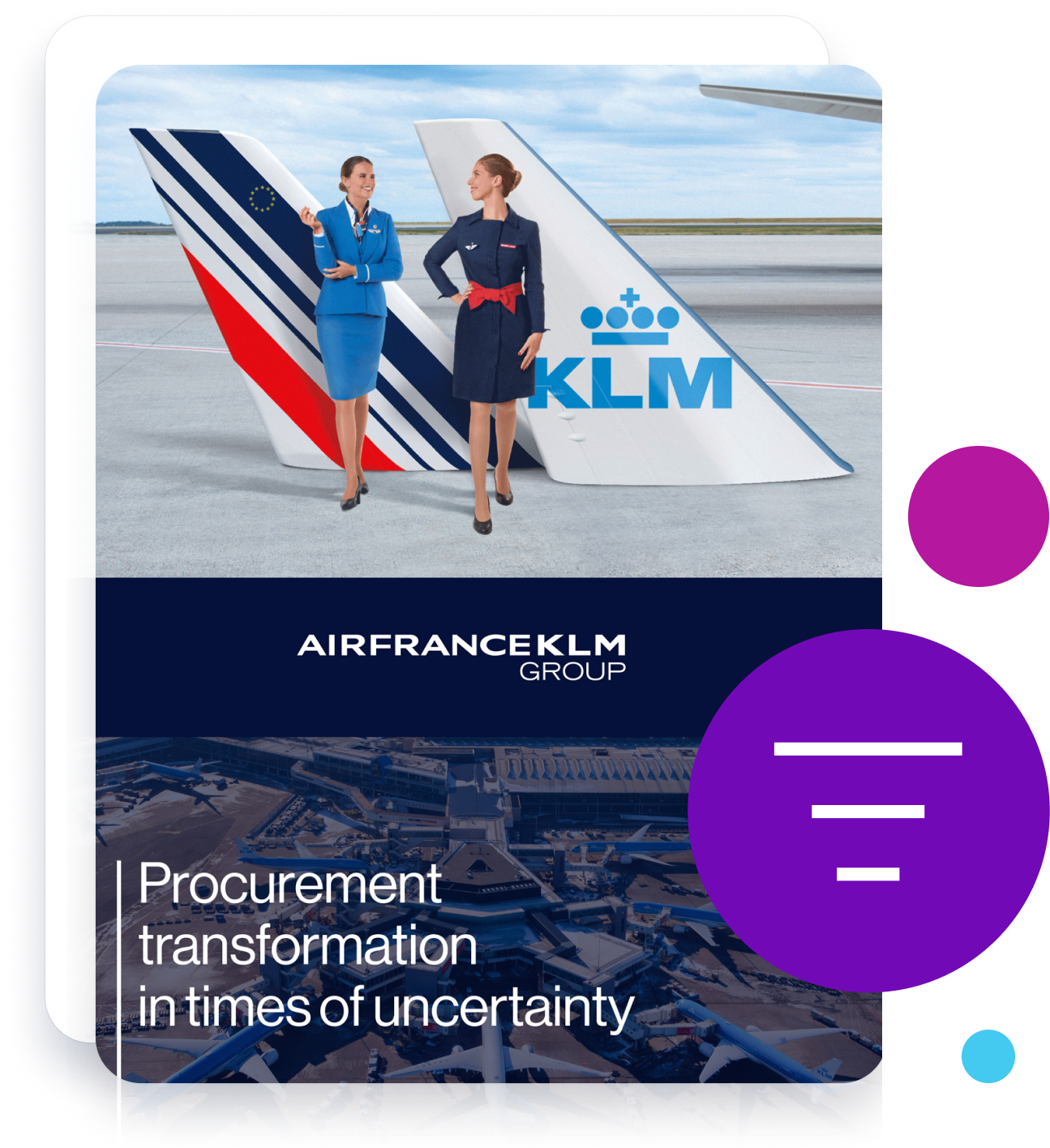 Sneak preview
Discover how Air France–KLM maintained stability during the volatile year of 2020 and the COVID19 pandemic through their procurement journey and read first-hand about the challenges their business faced and the need for open dialogue across the wider business.
Featuring, Jurriaan Lombaers, SVP & CPO, Air France-KLM, and Laurens Vonkeman, Controller, Procurement, Air France-KLM discuss procurement acceleration and certainty in the volatile airline industry.
Sam Clive, Rosslyn's Head of Product & Solution Engineering, explains the critical decisions that businesses need to make to improve business processes, cost management, and inevitably cost savings.
Image