Responsible Procurement: I want it all - healthy profit, happy people, and a sustainable planet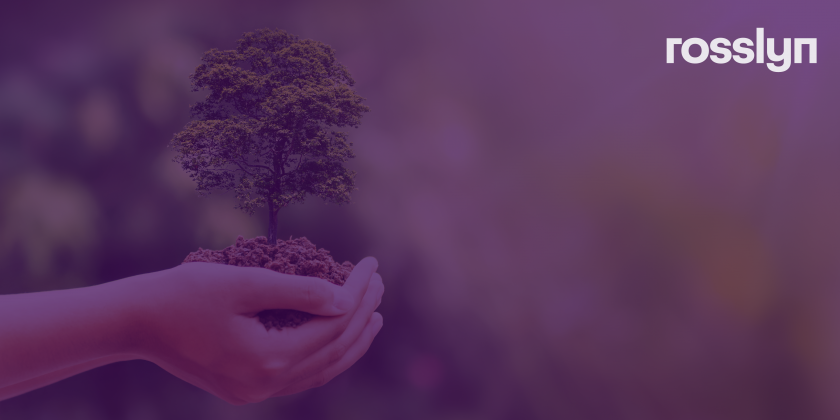 According to CIPS  - "Sustainable procurement is the act of adopting social, economic and environmental factors alongside the typical price and quality considerations into the organisations handling of procurement processes and procedures."
So, lets break this down into something a bit more tangible.
Get your supplier selection right
The players that make up our supply chains are critical to the achievement of Responsible Procurement, and this starts right at the beginning of the selection process. It is critical that as Procurement leads, we are selecting those suppliers who have sustainability at the heart of their own strategic objectives. The objective then becomes mutually beneficial and will have more engine power behind it. At British Land, we believe that sustainability is not an add-on but is hardwired into everything we think, say, and do.
Communicating your expectations to suppliers is key to the success of your Responsible Procurement agenda. Make this explicit in your selection process. I advocate the preparation of a Supplier Code of Conduct that clearly articulates your requirements in relation to social, environmental, and ethical compliance. To make sure that it is authentically adopted by your suppliers make it a contractual obligation and then each year conduct a number of audits to ensure suppliers can demonstrate compliance.
The triple bottom line theory holds that if a firm looks at profits only, ignoring people and the planet, it cannot account for the full cost of doing business.

Making sure it's real
As part of the tendering process get suppliers to present their interpretation of being a responsible business and how by securing the business you are offering, they can further promote this agenda. This makes for very interesting dialogue and enables creative new approaches to be explored which could prove mutually beneficial.
At British Land we expect bidders to demonstrate their interpretation of D&I through the tender interview/presentation stage. Many suppliers at the tender stage field a diverse team of individuals but it is interesting to see what role each of those individuals plays. Is this an elaborate smoke screen or beauty parade, or do all team members have a speaking part during the interview? I encourage you to call this out if you see tokenism during the tendering process.
Value for money
Value for money is becoming increasingly more demanding as more and more elements get added to the list of what companies expect. Sustainability is now big on this agenda, however, we should not overlook the fact that making businesses sustainable often requires investment and this is not available to all supplier organizations. This is where Procurement teams can help by linking their own corporate objectives to those of the supplier. An agreement to work together on joint initiatives is a great way to include smaller, less cash-rich suppliers in your future supply chain mix. These activities are great for creating case studies and collateral which is priceless and most definitely add value.
Make sure your sourcing teams are thinking about the complete lifecycle of everything they buy. Does the product have a product passport showing the origin of the materials, where is it assembled, where are the replacement parts sourced from, and what is the life expectancy and disposal process? Does your preferred supplier offer any recycling/upgrade services?
How to measure responsible procurement?
Let me start by saying measurement of sustainable procurement is not easy. Much work has been done on measuring environmental impact but measuring social value is a whole new ball game. You need to be pragmatic about what can realistically be measured, and this is where suppliers and third-party solution providers can help. Invest some time to learn how solution providers are approaching this challenge – how does a 'social value calculator' work in practice? This can be time-consuming but there may be some gems of inspiration that could prove invaluable. 
Start this process by being clear on which elements you need to measure to align with the company sustainability agenda. You can get help from your suppliers by incorporating sustainability KPIs in their operational contract reviews process. Get them to measure themselves against your agreed targets. Make sustainability a standing agenda item on your service review supplier meetings.
Work with key strategic suppliers to create case studies and joint activities and don't be afraid to try new things. As you may remember from my last blog I believe creativity in Procurement is a differentiator and sustainability is an area that benefits from procurement professionals being able to think outside the box.
How to create lasting results?
Like a lot of businesses, British Land has spent a considerable amount of time thinking, creating, and articulating a Sustainability Vision for 2030. Procurement has a major role to play in the delivery of these commitments so being involved in the design was critical. We have a long track record of working with customers, suppliers and local groups to create positive economic, social and environmental outcomes. Put simply, we achieve more working together.
We cannot expect our suppliers to do all the work so as a business we work with social enterprises, champion responsible employment, adhere to the prompt payment code and expect our suppliers to do the same with their sub-contractors. We have an active approach to the prevention of modern slavery within our supply chains and demonstrate environmental leadership through our GRESB 5* rating. 
We still have much to do but we are clear on the outcomes we are working towards and we expect our suppliers to actively contribute to this vision.
By Ginny Warr, Head of Procurement at British Land