Rosslyn wins "Outstanding Data Management Solution Award"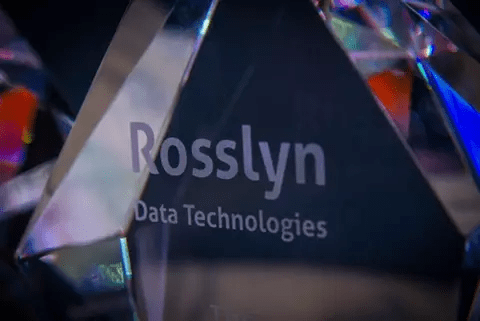 London, United Kingdom:  May 20, 2018:  Rosslyn Data Technologies (RDT) announced today that it won the "Outstanding Data Management Solution Award" in this year's 2018 Big Data Excellence Awards hosted by Computing magazine.
This is the second industry recognition in two months. The software company's innovative RAPid One-Click Spend Analytics solution was recently shortlisted in this year's prestigious National Tech Awards in the "Analytics Product of the Year" category.
RAPid One-Click Spend Analytics is the world's first and only automated spend analytics solution for procurement professionals. The solution provides actionable business insights such as highlighting cost saving opportunities, cash flow and supply chain risk concerns within minutes of loading data into the RAPid Analytics Platform. 
This unprecedented speed to insight is possible due to a technological breakthrough by the company, including the development of machine learning and Natural Language Processing (NLP) techniques that automatically cleanse, classify and enrich data into information for immediate visualization, analysis and data mining.  
"It is an honor to have the judges of not one, but two major technology awards recognize the brilliant work of our technical team to develop a powerful analytics solution that meets the growing information needs of procurement to effectively manage costs, compliance and risks with powerful data readily available, 24.7, from the RAPid Analytics Platform," said Roger Bullen, CEO, Rosslyn Data Technologies.
Rosslyn Data Technologies pioneered self-service analytics in the cloud with an industry-first spend analysis solution launched in 2009. Today, Rosslyn empowers organizations with a ready-to-use platform that provides business users with self-service tools to automatically extract, integrate, cleanse and enrich data for use in analytics and business processes. With a platform that can be deployed in days, clients are able to obtain a return on their investment in weeks.