Is your ERP holding you back from creating more procurement value?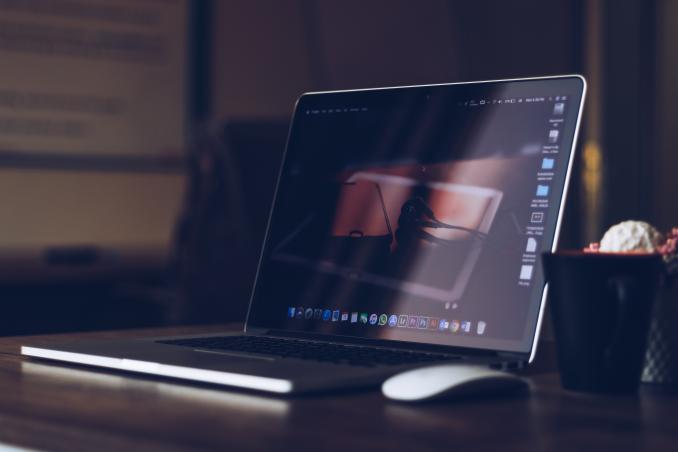 In IT-centric organisations, procurement teams are often told to limit their technological ambitions and only use software approved and provided by the IT department. The reason could be as simple as being an SAP or Oracle "shop," or perhaps the organisation is half way through a massive, multi-year transformation project and no new non-critical business applications are being considered at the moment.
"Being able to demonstrate value creation will empower you to make the business case for additional resources to support your goals."
This issue is particularly common for Enterprise Resource Planning (ERP) systems, the core business applications used by back-office functions such as finance, operations, procurement, and human resources to store, process and manage information. In tough economic times, the mantra of "doing more with less" is liberally applied to ERPs, with many organisations expecting procurement teams to rely on the likes of SAP and Oracle for use cases not consistent with their original deployment such as dynamic data reporting or spend analytics.
For many procurement professionals, there is an increasing expectation to deliver greater business value than ever before, and relying on outdated ERP technologies can be daunting – not to mention a possible career block. So, how can you establish an innovative procurement program in such a challenging environment? 
If you are seeking to create more business value from your team, here are four things you may want to consider doing next:
Understand the value of spend analytics to your entire organisation
Spend analytics has an increasingly large role to play in procurement. Much has been written on its importance, providing enhanced spend visibility, and how to use analytics to identify and manage supplier-related costs and risks. However, many of your colleagues will not understand or appreciate procurement's role beyond delivering savings, such as managing cash flow, mitigating supply chain risks, accelerating product innovation or generating revenue. 
Once you have developed your vision for procurement in your organisation, and where it can contribute across the entire business, you'll then need to align procurement's value with wider business objectives and build out the right sets of capabilities to perform. Being able to demonstrate value creation will empower you to make the business case for additional resources to support your goals.
Articulate the limitations of your organisation's ERP to support your goals
Explaining to your colleagues, especially those in IT who generally like to build things, that their technology won't help you do your job may be a challenge – but it will be much easier when you communicate facts to support your argument for investing in spend analytics. There are limitations to using an ERP for spend analysis which can cost some organisations dearly:
ERPs are used to store and process transactional data so they won't include some information such as spend with suppliers bought using credit cards
ERPs were never designed to incorporate and attach external sources of information such as credit scores and risk profiles (e.g. from Dun & Bradstreet or Experian) to supplier records
ERPs weren't developed to support the constantly changing information requirements of procurement professionals seeking real-time commodity prices and on-the-fly data categorisation
As soon as your colleagues realise you have these specific business intelligent requirements, and that you can help them generate a greater return on their existing ERP by introducing a complementary platform, you'll be in a better position to make your business case for new technology investments.
Make a strong business case for spend analytics
Let's be honest, upgrading your organisation's analytics capabilities costs time and money. It's definitely worth the effort, and will generate great long-term returns. But how do you energise your colleagues and make the business case for spend analytics? The easiest place to start is to take into consideration the business value your procurement peers have already generated using spend analytics, such as savings of between $1 million and $16 million for every million in spend. 
By delivering clear savings within two months of deploying spend analytics, you'll be able to demonstrate to your colleagues that you're not only delivering on your procurement vision, but that you're self-sufficient in funding value creation. That's powerful!
Identify who will champion your cause for change
As a procurement leader with control over massive amounts of spending, you have a unique opportunity to influence change in your organisation – far beyond your immediate purchasing colleagues. However, you need to work on the reputation and perception of procurement. 
According to a survey by The Hackett Group, 54% of companies admit that the procurement brand is not recognisable despite the potential increase in spend influence that it would drive. 
Your ability to secure support for your proposed initiatives, and any necessary budget to purchase technology and hire experts, will be reliant on your ability to educate and win over colleagues. There are typically three types of colleagues that you will need to engage:
Champions – these people will support you either because it's in their own best interest or they believe what you propose will improve the performance of the wider organisation
Naysayers – these people are opposed to your proposed change and will either need to be won-over or placated by you and your champions
Neutrals – these people are neither champions or naysayers but can wield influence if they aren't successfully engaged by you and your champions
Ultimately, ERPs were never engineered to provide the level of spend visibility required by today's procurement professionals. Fortunately, the specific requirements of procurement are increasingly being recognised; many procurement teams have now successfully developed business plans and business cases to invest in the future of their technology for the betterment of everyone including colleagues in finance, IT and beyond.
If you'd like help or best practice advice on establishing your own business case for procurement innovation, please don't hesitate to reach out.